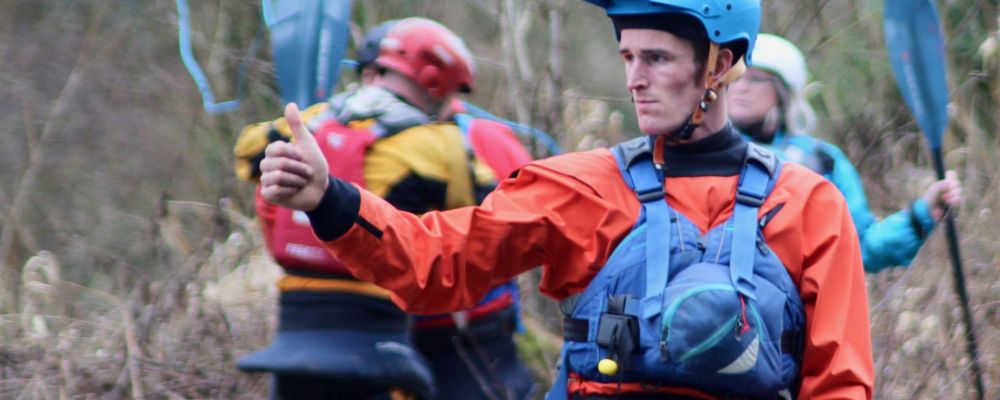 Professional and Friendly Tuition from Wye Canoes / Wye Adventures...
Run by our paddle sport division Wye Canoes and as highly experienced instructors and being an Approved British Canoeing Centre, we offer a range of courses to help you improve your Canoeing /Kayaking or Stand up Paddle Boarding skills, whether it is to achieve a British Canoeing qualification or just to learn how to be safe paddling for your own enjoyment. We can offer bespoke one-to-one instruction through to courses tailored to cover a range of skills from the basic introduction through to the more advanced white water sessions. 
We offer the following courses/sessions:
One to One Instruction and Coaching
Our one-to-one Canoe or Kayak coaching gives you top quality instruction and feedback. With just you or your group and your professional coach you can focus on particular elements and develop at your own pace rather than an open group where you have no control over who attends and we set the curriculum.
Our Paddlesport instructors are extremely well qualified and very highly experienced with many years of developing and inspiring paddlers around the world.
Our expert paddlesport coaches cost just £150 for a 1/2 day, £175 for a 3/4 day and £200 on top of boat hire for a full day.
To request more details or to book just call us on 01600 890027 or visit our contact page.
Introductory Sessions
We run a range of introductory courses for both canoes and kayaks, from half-day or full-day taster sessions to introduction to whitewater days. The courses are for anyone who wishes to try out the sport of Canoeing / Kayaking or Stand up Paddle Boarding in a safe a professional environment in one of the most stunning locations in Britain. For the taster sessions you will learn efficient paddling techniques and how to control your canoe or kayak and some fun water based games.
A great taster session for the complete novice.
Canoes can be paddled by one or two people
Half day intro sessions can be in either canoe or kayak
Full day intro sessions can be in either canoe or kayak or a mixture of both
For for those wishing to further their skills in Canoeing and Kayaking or to broaden their moving water skills, we have the Introduction to Whitewater course. The aim of these courses are to introduce paddlers that already have some experience on flat water their first taste of white water and build their confidence in grade 2/3 rivers. Based in Symonds Yat we are perfectly placed to teach the necessary skills to negotiate safely and effectively through moving water. Do be prepared to get wet though, but you will come away with a great sense of achievement after a day with our highly experienced instructors.
Course Dates:
Starting from £35 per person.